The Artists' Trail
Almost every Saturday, for some four years (1885-1888), a group of Melbourne artists raced to the Lilydale line to catch a steam train, leaving behind the bustling metropolis for an idyllic weekend of camping and painting. 
The artists camped and painted together on a site near Box Hill, using the en plein air (out in the open) painting method to create paintings that strongly evoked the natural landscape and lighting of Australian bush. 
The artists who were part of the camp included Charles Conder, Arthur Streeton, Theo Brooke Hansen, Jane Sutherland, Frederick McCubbin, Louis Abrahams and Tom Roberts, and together they pioneered the Australian Impressionist movement.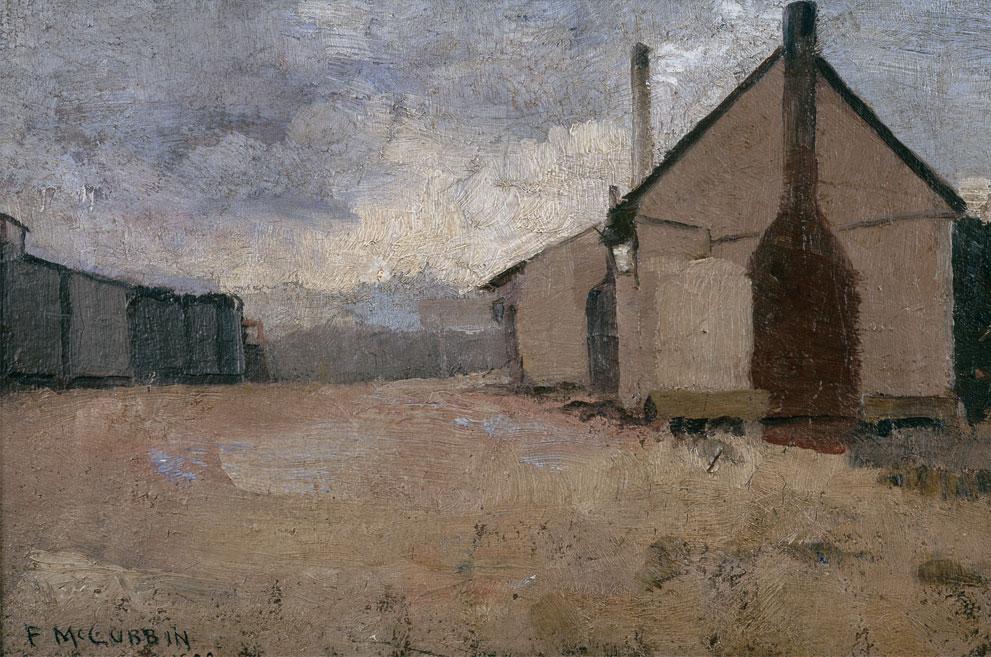 The artists' camp later relocated to the hillier Eaglemont and Heidelberg area where views of the Yarra River inspired further paintings. In 1891, the art critic Sidney Dickinson dubbed the group the Heidelberg School. Today they are recognised as the Australian Impressionists.
Although much of the bushland has disappeared, there are still areas in Whitehorse that evoke the original landscape that inspired the artists. The Whitehorse Artists' Trail maps out areas close to where the artists camped and painted.
The Artists' Trail begins in Main Street, near Box Hill Station, and finishes at Blackburn Lake. It is best followed by car, although some sections of trail, such as Gardiners Creek and Blackburn Lake, are suitable for walking.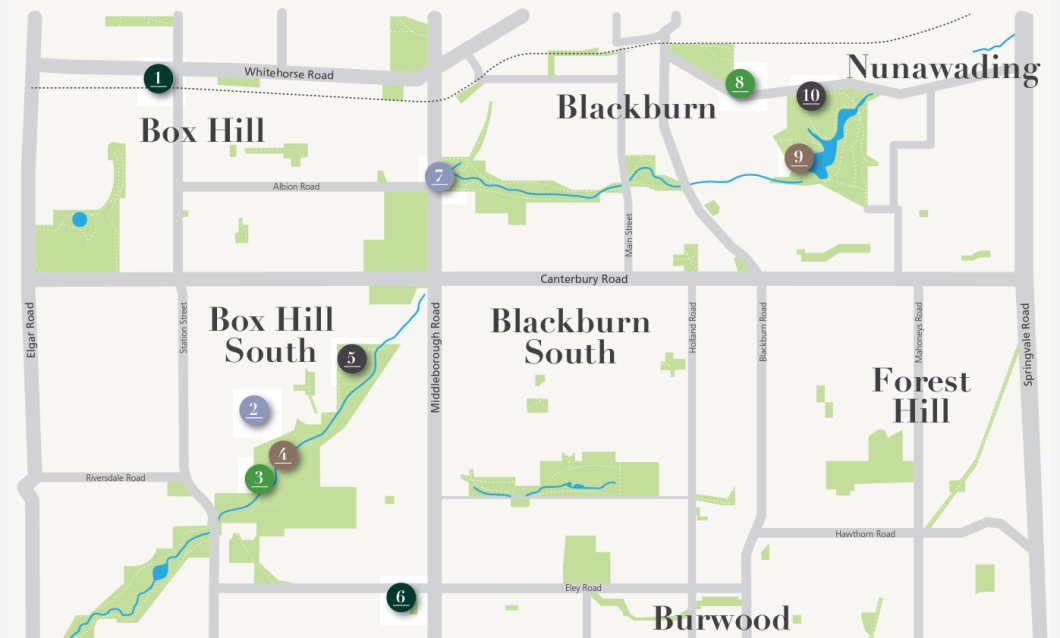 Find out more about the Artists' Camp by reading Prelude to Heidelberg: The Artists' Camp at Box Hill by Eleanor Finlay and Marjorie Morgan. 
Copies of this book and cards celebrating the artworks produced by the artists are available for purchase at the Artspace gallery or from Customer Service.