About
Meet Madeleine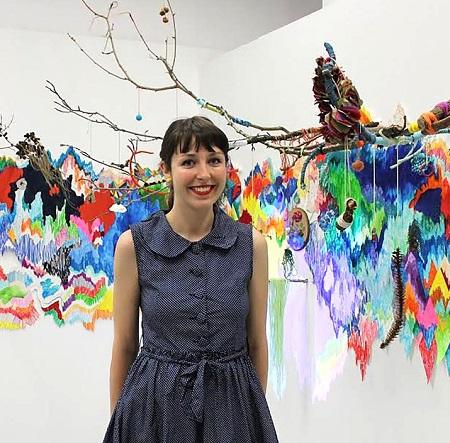 Madeleine completed an Honours of Fine Art at Monash University in 2014. At Monash she also obtained a Bachelor in Arts and Visual Arts majoring in Creative Writing and Painting, and in 2015 completed a Diploma of Languages (Spanish). In 2015 she commenced a Diploma of Ceramics at Holmesglen. 
Madeleine enjoys dissolving the boundaries of different mediums through the process of collaging materials. Originally trained as a painter she uses ceramics as another "canvas" on which to paint. Working with clay gives her practice three-dimensionality and opens up a dialogue between various art forms. She has exhibited her paintings and ceramics in various artist-run spaces throughout Melbourne.
Inspiration 
Madeleine is inspired by colour, landscape, organic flowing forms and patterns. After working for years in art programs for people with disabilities, she is a strong believer in the capacity for art to affect growth and positive change in the community.
Areas of Expertise
Painting, drawing, collage, photography, installation, ceramics, handbuilding