About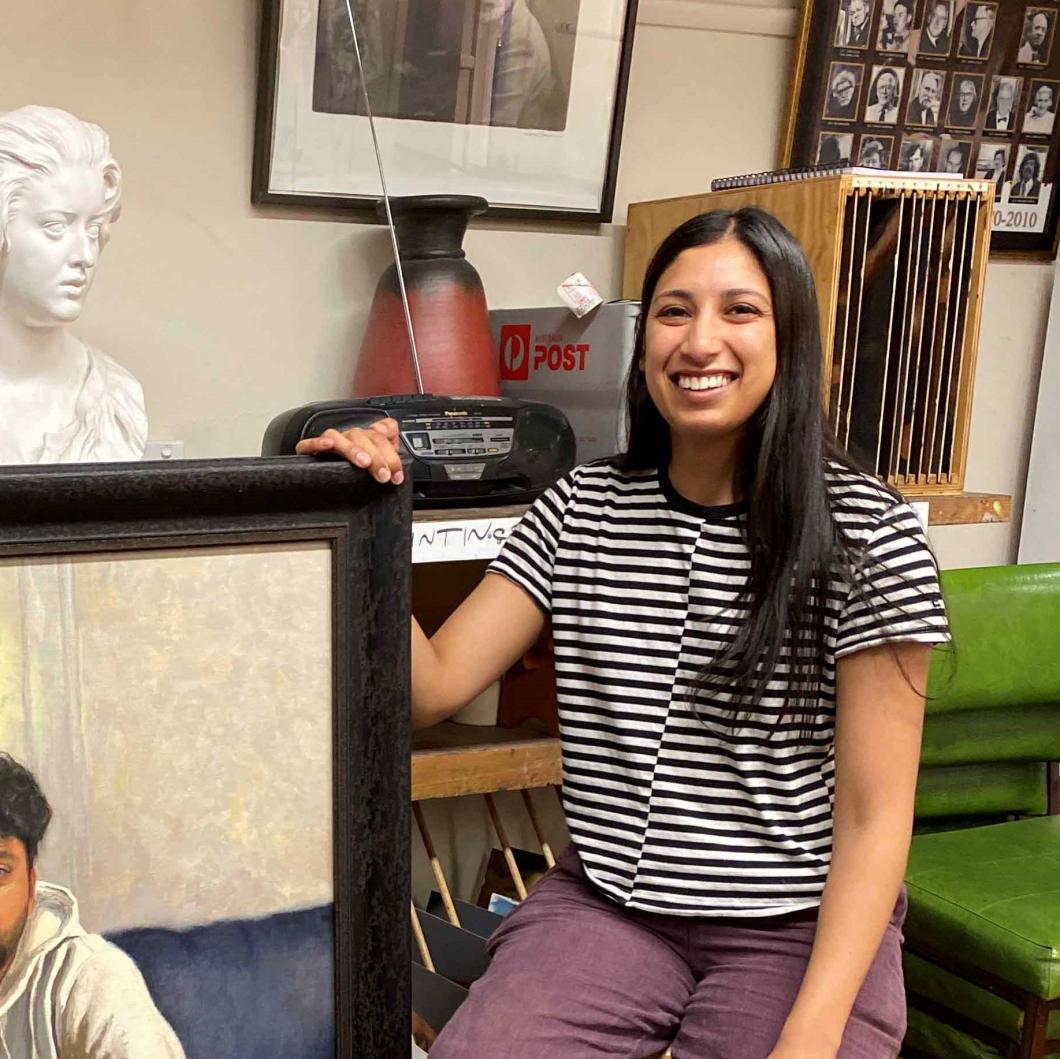 Meet Swathi
Swathi is a classically trained artist and works primarily in oil paint. She attended formal training at Studio Escalier, France, Julian Ashton Art School, Sydney and the Florence Academy of Art, Italy.
Since then she has participated in group exhibitions including the A.M.E Bale and was recently awarded the Norma Bull Prize 2021.
Inspiration 
Swathi enjoys teaching, sharing ideas and techniques. It brings her a lot of joy and fulfilment seeing the enthusiasm and pure creativity of students.
When she isn't painting, she is an avid podcast listener and expresses herself through cooking.
Areas of Expertise
Drawing and Oil Painting