Default tab title
About Kerrie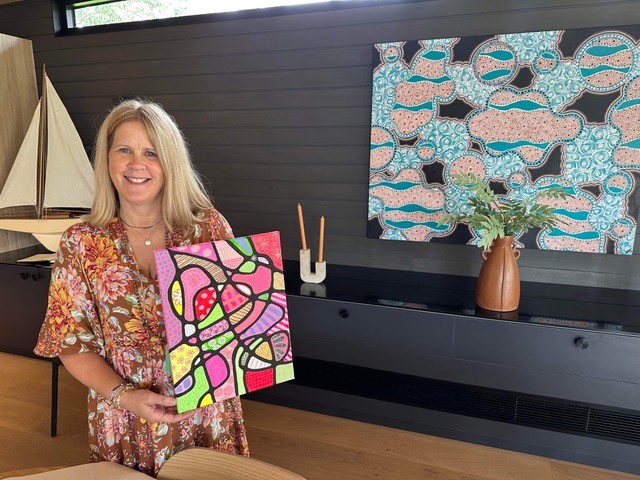 Kerrie is a Melbourne based Artist + Creative Arts Therapy Facilitator.
Kerrie's favorite mediums are Acrylics and Mixed Media but also dabbles in inks. All artwork & homewares are one off originals, no two are ever exactly the same.
Kerrie loves helping others to use Art as Therapy, she loves the colour, texture and chaos of painting! Kerrie literally loves anything creative and encouraging others to find their passion!